Green bonds have gained popularity in recent years. The Climate Bond Initiative estimates that the green bond market will reach one trillion U.S. dollars in 2022. This is more than double the value of 2020 issues.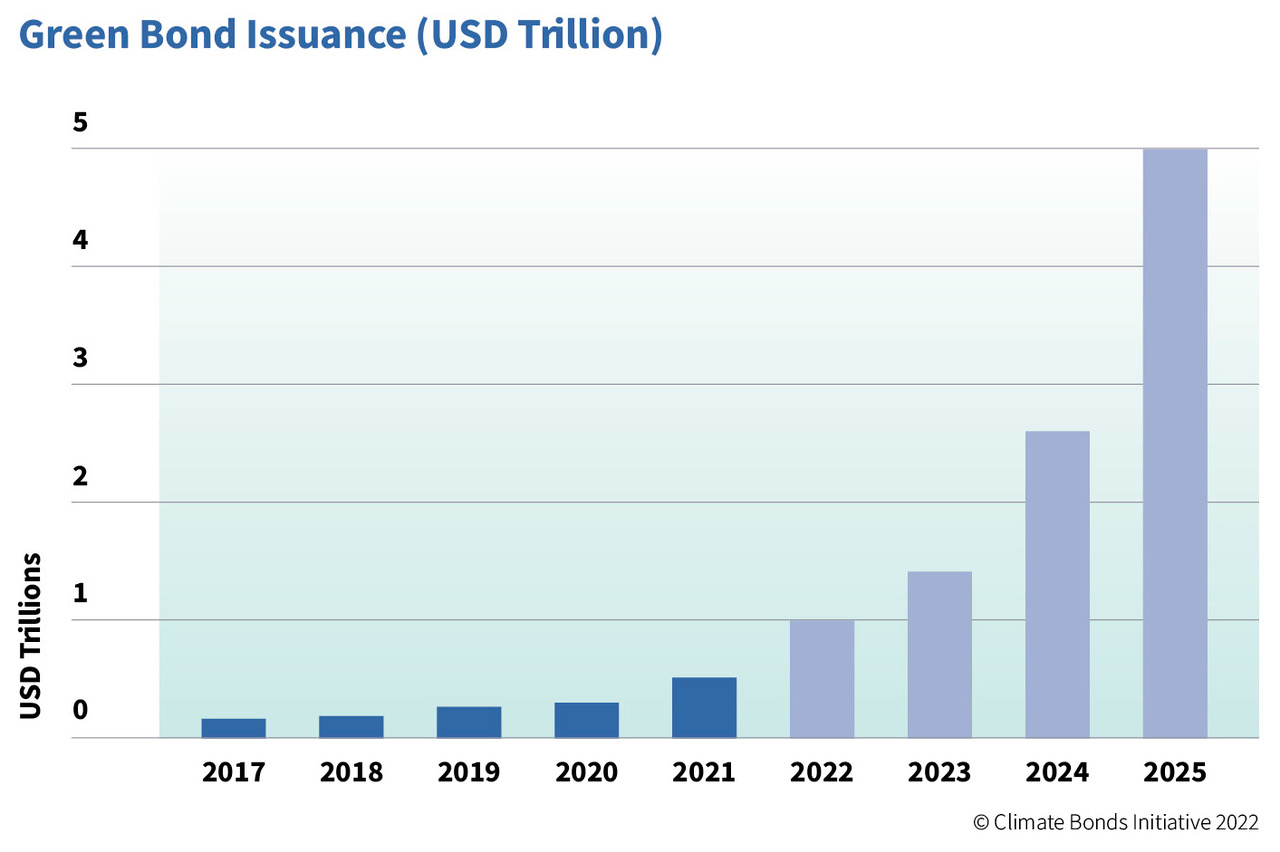 Figure 1 Source (https://www.climatebonds.net/2022/01/500bn-green-issuance-2021-social-and-sustainable-acceleration-annual-green-1tn-sight-market)
Since the first issue of green bonds in 2007, many companies and governments have used them to finance green projects focused on protecting the environment, adapting to climate change, and reducing GHGs. In 2014, in order to regulate the market and limit greenwashing, the International Capital Market Association (ICMA) launched the Green Bond Principles to which most current issuers adhere.
Here are the four key areas on which the Green Bond Principles are based:
Use of funds
Project selection and evaluation process
Fund management
Reporting
Why hold bonds in a portfolio?
Considering the current economic environment and market volatility, which is expected to continue in 2022, there are advantages to integrating bonds into your portfolio:
Make use of an instrument that offers a stable source of income
Preserve your capital
Enjoy attractive diversification potential 
History shows us that bond returns are less volatile than equity returns and positive when equity returns are negative.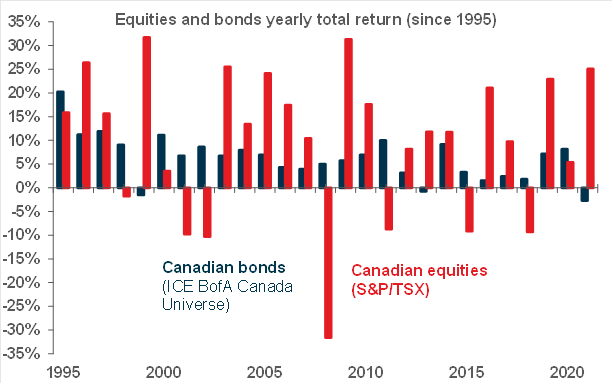 Sustainable products at NBI
As part of its drive to offer innovative products, in February 2022, National Bank Investments launched a new Sustainable Canadian Short-Term Bond ETF (TSX: NSSB).
Since 2020, it has already offered the NBI Sustainable Canadian Corporate Bond ETF (TSX: NSCC) and the NBI Sustainable Canadian Bond ETF (TSX: NSCB) (NSSB, NSCC and NSCB, together are the "NBI Sustainable Products"). The latter has also been deployed in the form of a mutual fund.
Why NBI Sustainable Products are a good economic and environmental choice:
They are primarily intended to finance projects with positive environmental and social impacts
They can contribute to achieving the UN Sustainable Development Goals
They are managed by portfolio sub-managers who base their internal analysis on widely recognized sustainability guidelines, principles, and/or objectives.
Please refer to the NBI Sustainable Products prospectus for more information.
Green bonds are a wise choice to balance a portfolio and protect against market volatility, while contributing to projects that are positive for the environment and society.
1 Working Group II Sixth Assessment Report (https://www.ipcc.ch/report/ar6/wg2/)