About the portfolio manager's firm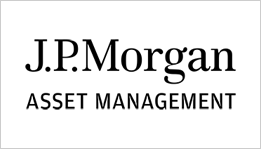 J.P. Morgan Asset Management is one of the largest asset and wealth managers in the world. As the asset management business of JPMorgan Chase & Co. ("JPMC") and its affiliates, J.P. Morgan Asset Management* ("JPMAM") is a leading asset manager for individuals, advisors and institutions. Their investment professionals are located around the world, providing strategies that span the full spectrum of asset classes.
Based in New York, JPMAM has offices in more than 20 countries and teams network across 15 cities worldwide, connected through investment hubs in London, New York, Tokyo and Hong Kong.
Assets under management of JPMC: US$3 trillion
Assets under management of JPMAM: US$1.7 trillion, including $US500 billion in fixed income securities
JPMAM investment professionals: 82 investment teams and over 1,100 investment professionals, with 280 across all segments of the global fixed income universe
Learn about other investment solutions

NBI Global Tactical Bond Fund

The Fund is made up of high-quality global bonds, which provide more opportunities to generate added value because of their low correlation with other classes of fixed income assets.

The NBI Unconstrained Fixed Income Fund (the "Fund") is offered by National Bank Investments Inc., a wholly owned subsidiary of National Bank of Canada. National Bank Trust Inc. acts as portfolio manager for the Fund and J.P. Morgan Investment Management Inc. (JPMIM), an indirect wholly owned subsidiary of JPMorgan Chase & Co. (JPMC), acts as portfolio sub-advisor for the Fund. J.P. Morgan Asset Management (JPMAM) is the brand name for the asset management business of JPMC and its affiliates.
Commissions, trailing commissions, management fees and expenses all may be associated with mutual fund investments. Please read the prospectus of the Fund before investing. The Fund's securities are not insured by the Canada Deposit Insurance Corporation or by any other government deposit insurer. The Fund is not guaranteed, its values change frequently and past performance may not be repeated.