Investment overview
Markets are under constant evolution and traditional investing strategies are proving to be ineffective under certain circumstances. Challenge the status quo with the NBI Unconstrained Fixed Income Fund and consider a strategy that invests broadly across global fixed income markets and is not constrained by benchmark-specific guidelines.
The NBI Unconstrained Fixed Income Fund is also available in an ETF option.
Key differentiators
Traditional active fixed income strategies seek to outperform their respective benchmarks by making tactical calls on both duration and sector positioning. However, margins to manoeuver are generally limited.


Unconstrained fixed income strategies have greater flexibility when it comes to selecting and allocating securities, sectors and countries as they are not subject to restrictions related to a 'traditional' benchmark.


The portfolio's duration can also be adjusted with greater flexibility than traditional fixed income strategies.


Overall, an unconstrained approach can better react to market fluctuations. It also provides greater flexibility in generating positive absolute returns while managing risk in changing global markets.

Why invest in this Fund?
Vast investment flexibility
Investing broadly across global fixed income markets without the traditional benchmark-specific guidelines.


High conviction ideas and attempts to achieve absolute risk-adjusted returns in a variety of environments.


Integrated risk management.


Uncorrelated sources of return
Better diversification, downside protection and returns stabilization by investing in uncorrelated assets to traditional risk assets.


Derivatives and option-based strategies are used to generate long-term returns and protect the portfolio.

How to position an unconstrained fixed income fund in a portfolio?
The unconstrained approach allows the management team to avoid areas of the market posing greater downside risk and be more responsive to changes in markets. The portfolio is built by maintaining a stable, liquid assets base combined with a dynamic set of risk-mitigating and return-enhancing trades.
Core strategy
An unconstrained fixed income fund can be added to an existing core allocation, as a complement to traditional fixed income funds, due to its global exposure and potential for lower interest rate sensitivity.

Diversification within fixed income allocation


Alternative to passive fixed income strategies


Hedge against rising rates
Alternative strategy
An unconstrained fixed income fund can be positioned as an alternative allocation due to its potential lower correlation to traditional stocks and bonds.
Aim to generate alpha regardless of market conditions using broader opportunity set


Targeting absolute return with focus on capital preservation


Liquidity

What are the benefits of investing in an unconstrained fixed income strategy?
Traditional fixed income may not be as compelling in a rising rate environment. With an unclear timing of rate changes, investors need to consider investing in non-traditional strategies with greater flexibility to manoeuver in an increasingly complex market environment.

Broader opportunity set and range of potential alpha sources


Benchmark-agnostic: not constrained by a "traditional" fixed income benchmark


More flexibility to take advantage of the best opportunities and adjust the portfolio to enhance returns and mitigate risk


More leeway in terms of duration management which may help to attenuate interest rate risk, a distinctive advantage in a rising rate environment


Low correlation to traditional and spread-oriented bond and equity indices


Good complement to traditional fixed income and alternative strategies


Consistent, attractive risk-adjusted returns in all market environments


Integrated risk management process: focus on preserving capital and maximizing risk-adjusted returns

About the portfolio sub-advisor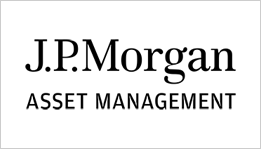 J.P. Morgan Asset Management is one of the largest asset and wealth managers in the world. As the asset management business of JPMorgan Chase & Co. ("JPMC") and its affiliates, J.P. Morgan Asset Management* ("JPMAM") is a leading asset manager for individuals, advisors and institutions. Their investment professionals are located around the world, providing strategies that span the full spectrum of asset classes.
Based in New York, JPMAM has offices in more than 20 countries and teams network across 15 cities worldwide, connected through investment hubs in London, New York, Tokyo and Hong Kong.
Assets under management of JPMC: US$3 trillion
Assets under management of JPMAM: US$1.7 trillion, including $US500 billion in fixed income securities
JPMAM investment professionals: 82 investment teams and over 1,100 investment professionals, with 280 across all segments of the global fixed income universe
Learn about other investment solutions

NBI Global Tactical Bond Fund

The Fund is made up of high-quality global bonds, which provide more opportunities to generate added value because of their low correlation with other classes of fixed income assets.

The information and the data supplied on the current page of this site including those supplied by third parties, are considered accurate at the time of their publication and were obtained from sources which we considered reliable. We reserve the right to modify them without advance notice. This information and data are supplied as informative content only. No representation or guarantee, explicit or implicit, is made as for the exactness, the quality and the complete character of this information and these data. The opinions expressed are not to be construed as solicitation or offer to buy or sell shares mentioned herein and should not be considered as recommendations.
The NBI Unconstrained Fixed Income Fund (the "Fund") is offered by National Bank Investments Inc., a wholly owned subsidiary of National Bank of Canada. National Bank Trust Inc. acts as portfolio manager for the Fund and J.P. Morgan Investment Management Inc. acts as portfolio sub-advisor for the Fund. Commissions, trailing commissions, management fees and expenses all may be associated with mutual fund investments. Please read the prospectus of the Fund before investing.
The Fund's securities are not insured by the Canada Deposit Insurance Corporation or by any other government deposit insurer. The Fund is not guaranteed, its value change frequently and past performance may not be repeated.
® NATIONAL BANK INVESTMENTS is a registered trademark of National Bank of Canada, used under licence by National Bank Investments Inc.
National Bank Investments is a signatory of the United Nations-supported Principles for Responsible Investment, a member of Canada's Responsible Investment Association, and a founding participant in the Climate Engagement Canada initiative.