Role of fixed income assets in a portfolio
Diversification and capital preservation when you need it 
During the equity debacle in March 2020, high-quality fixed income assets stood out and did what they were supposed to do, provide diversification from equities. And even when equities rebounded, bonds held up.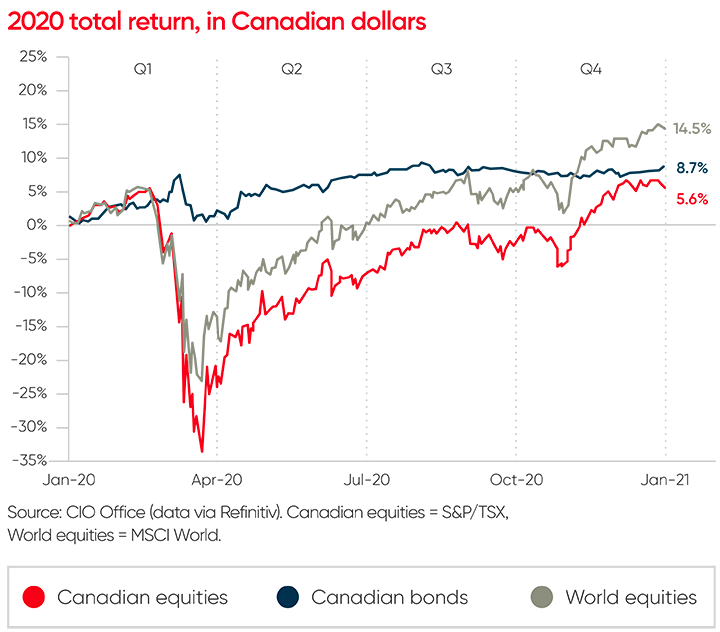 During economic downturn and equity market corrections, bonds have proven their usefulness by holding on while stocks were volatile. (table below)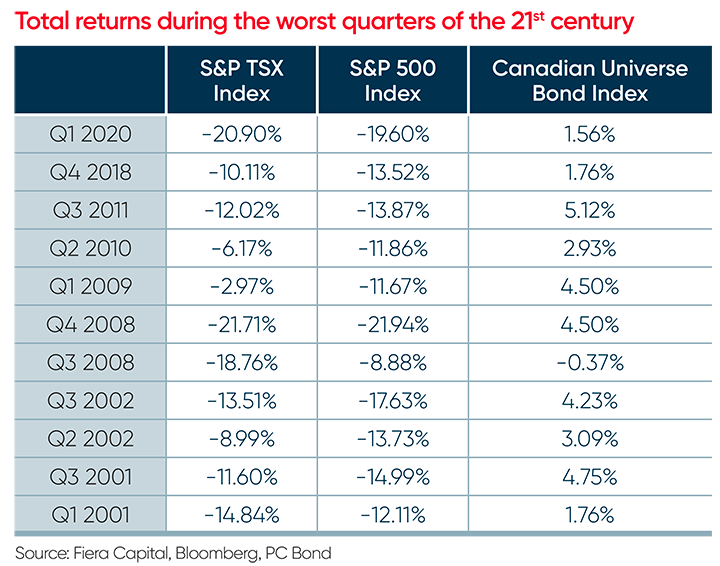 Reliable source of income
Bond coupons provide a predictable and stable income for investors. 
Things to look for: 
Liquidity: Holding cash or short-term assets can provide relative safety and liquidity during turbulent periods, but not much returns to keep pace with expected inflation. 
Diversification: Reaching for yield by investing mainly in riskier assets is not prudent neither being concentrated in only one country, sector or asset class. It's the combination of various fixed income assets which can behave differently depending on the context, that will help increasing overall potential returns.
Expertise: While bond valuations seem rich in some European developed countries and credit assets, relying on experts will be more important than ever, to identify issuers/sectors with the strongest return potential.
Bottom line:  Stick to the basics
Bonds play an important role in a portfolio, by balancing risk and providing to a certain extent capital preservation at times of market stress. However,  generating income returns and managing risk will, more than ever, require active and tactical management, in order to stand out in the years to come.
HOW TO ADAPT YOUR FIXED INCOME PORTFOLIO TO THE CURRENT ENVIRONMENT  
While it could be tempting to shy away from fixed-income investments in the current environment, being diversified in different fixed income assets and opting for strategies that can adapt quickly to changing market environments, can make a difference to portfolio returns compared to a more traditional approach.
While fixed income assets may not provide returns as high as previous years, there will always be bonds that will stand out from others depending on market conditions. Therefore, in an environment of a COVID vaccine-led reopening, the best performers may pro-cyclical asset classes like emerging markets (in local and US currency) and high yield bonds. However, if we see any volatility on the virus or vaccine front and markets were to move to a more risk-off stance, then higher quality fixed income should perform better. 
Fixed income investing requires a broad investment universe for better diversification, downside protection and returns stabilization