Key differentiators
Focuses on high quality investment-grade fixed-income securities denominated in Canadian and foreign currency.


Invests a portion in equity securities such as common and preferred shares, with a basis on pure fundamental analysis.


A target annual distribution paid monthly1.

Why invest in this Fund?

Offers regular income and moderate capital appreciation.


Selects high quality fixed income securities that maximize income while minimizing interest rate and default risks.


The equity portion is primarily composed of Canadian large capitalization companies with a solid track record in earnings and capital preservation.

About the portfolio manager's firm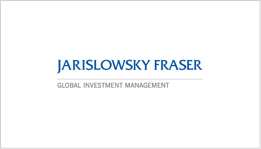 Jarislowsky Fraser Limited was founded in 1955 and today, manages more than $38 billion in assets under management


A team of over 45 investment professionals with vast proven global investment management expertise

Adheres to a disciplined, team-based approach that has weathered countless market cycles