About the portfolio manager's firm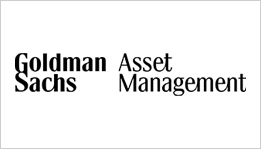 Goldman Sachs Asset Management L.P. is one of the world's leading investment managers


USD 1.02 trillion in assets under supervision spread across a broad product offering


Over 2,000 professionals providing extensive experience and deep bench strength


Presence in 33 locations around the world enabling continuous sourcing of leading professionals and enhanced research efforts
Advisor Series

H Series


F Series

FH Series


T5 Series


F5 Series

Initial sales charge


Low sales charge


Deferred sales charge


Initial sales charge


Low sales charge


Deferred sales charge


Initial sales charge


Low sales charge


Deferred sales charge

Advisor Series

Initial sales charge


Low sales charge


Deferred sales charge


H Series


Initial sales charge


Low sales charge


Deferred sales charge


F Series

FH Series


T5 Series


Initial sales charge


Low sales charge


Deferred sales charge


F5 Series
Learn about other investment solutions

NBI Unconstrained Fixed Income Fund

This Fund uses a non-traditional unconstrained fixed income strategy, allowing it to better react to market fluctuations while focusing on absolute returns and risk management.

NBI Global Tactical Bond Fund

The Fund is made up of high-quality global bonds, which provide more opportunities to generate added value and are not correlated with other classes of fixed income assets.

The National Bank Strategic U.S. Income and Growth Fund (the "Fund") is offered by National Bank Investments Inc., a wholly owned subsidiary of National Bank of Canada. Goldman Sachs Asset Management acts as portfolio manager for the Fund. Commissions, trailing commissions, management fees and expenses all may be associated with investments in the Fund. Please read the prospectus of the Fund before investing. The Fund's securities are not insured by the Canada Deposit Insurance Corporation or by any other government deposit insurer. The Fund is not guaranteed, its values change frequently and past performance may not be repeated.